National Film and Television School
Beaconsfield Studios Beaconsfield HP9 1LG United Kingdom
Film, TV, Radio and Audio production
About us
The NFTS has been providing the Industry with the next generation of talent for over 50 years, and has built a reputation as a globally renowned production and talent powerhouse.
First established in 1971, the National Film and Television School (NFTS) has evolved to become a leading global institution, developing some of Britain and the world's top creative talent in film, television and games. It is widely acknowledged to be the top school of its kind in the UK and one of the best internationally, being named as one of The Hollywood Reporter's top international film schools for over a decade. The NFTS is a registered charity (313429).
Get in touch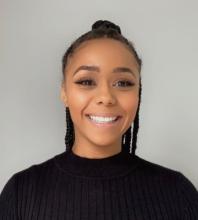 Hollie Livett
At the NFTS, people are at the heart of what we do. We're an inclusive employer and are committed to equality of opportunity, and building a culturally diverse workforce. We are committed to being an anti-racist organisation and to increasing our representation of staff from Black, Asian and minority ethnic communities. We strongly encourage applications from all backgrounds.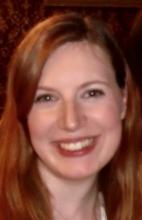 Clare Rozwadowski
We are proud to be a Disability Confident Employer and if you require any reasonable adjustments in order to apply or interview for a role with us, please do contact us on Recruitment@nfts.co.uk to discuss the appropriate adjustment for your needs. There are a number of different ways we can accept an application and/or adapt our selection processes, such as providing you with extra time, adapting our questions or by enabling subtitles over Zoom (for virtual interviews).
Organisation benefits
Employee assistance programme
Maternity & Paternity Leave